Expertise
The collection is a tribute to printing.
I love colors, I paint and take photos: the ability to combine patterns and shades is a gift. When I come across printed fabrics I fall in love with in the archives and factories of the Como area, I dedicate entire days to searching for other materials that will match them perfectly.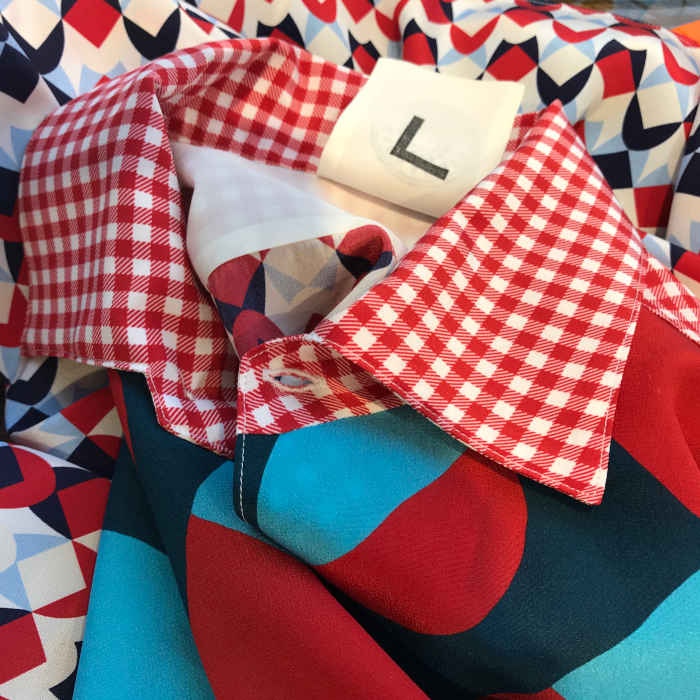 For the BackAgainShirts project, I always need 3 or 4 different patterns, so it is a meticulous and fascinating activity because every item is a unique artwork.
The Made-in-Lake-Como label, which is hand-printed on a white silk stamp, promotes both our territory and the uniqueness of the local products I am fascinated by, and surely gives an added value too.